Welcome
Excellence, compassion, and integrity- that's what you will find when you work with me.
I have been in practice for 16 years specializing in eating disorders, sports nutrition, and wellness. My approach centers on food as medicine, and food as integral to cultivating connection, joy, and community. My philosophy is rooted in treating the whole person by addressing the environment and systems that keep us from being well in the U.S.
I primarily work with...
Athletes and performing artists of all abilities, all shapes, and all sizes - I have worked with athletes and performing artists at all levels. I have experience with elite professionals, Olympians, DI collegiate athletes, and professional performing artists and equally enjoy working with high school students, masters/age group athletes.

​I specialize in the care of female athletes and performing artists. If you have experienced fatigue, missed periods, stress fractures, declines in performance, or disordered eating patterns, please reach out. Working alongside sports medicine providers, therapists, and reproductive endocrinologists

is my area of expertise.

​

Clients and patients working on their psychological and behavioral health- I am privileged to have worked side by side with clients recovering from eating disorders and body image issues of every type. In my practice now, I focus on binge eating disorder, emotional eating, mindful eating, body positive self-care and exercise balance. I also work with clients considering bariatric surgery, clients incorporating nutrition into addictions recovery, young people and families transitioning from FBT to autonomous eating, clients who have experienced lapses in their eating disorder and need support, and anyone in need of early intervention.
Gastro-intestinal health- I integrate plant-based gut health restoration into my programs for all clients and will see clients specifically for FODMAPs elimination protocols, IBS, SIBO, Celiac disease, poor overall gut health, metabolic disease or chronic pain related to poor gut health, and chronic disease prevention.


Powered by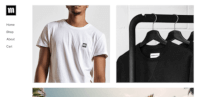 Create your own unique website with customizable templates.